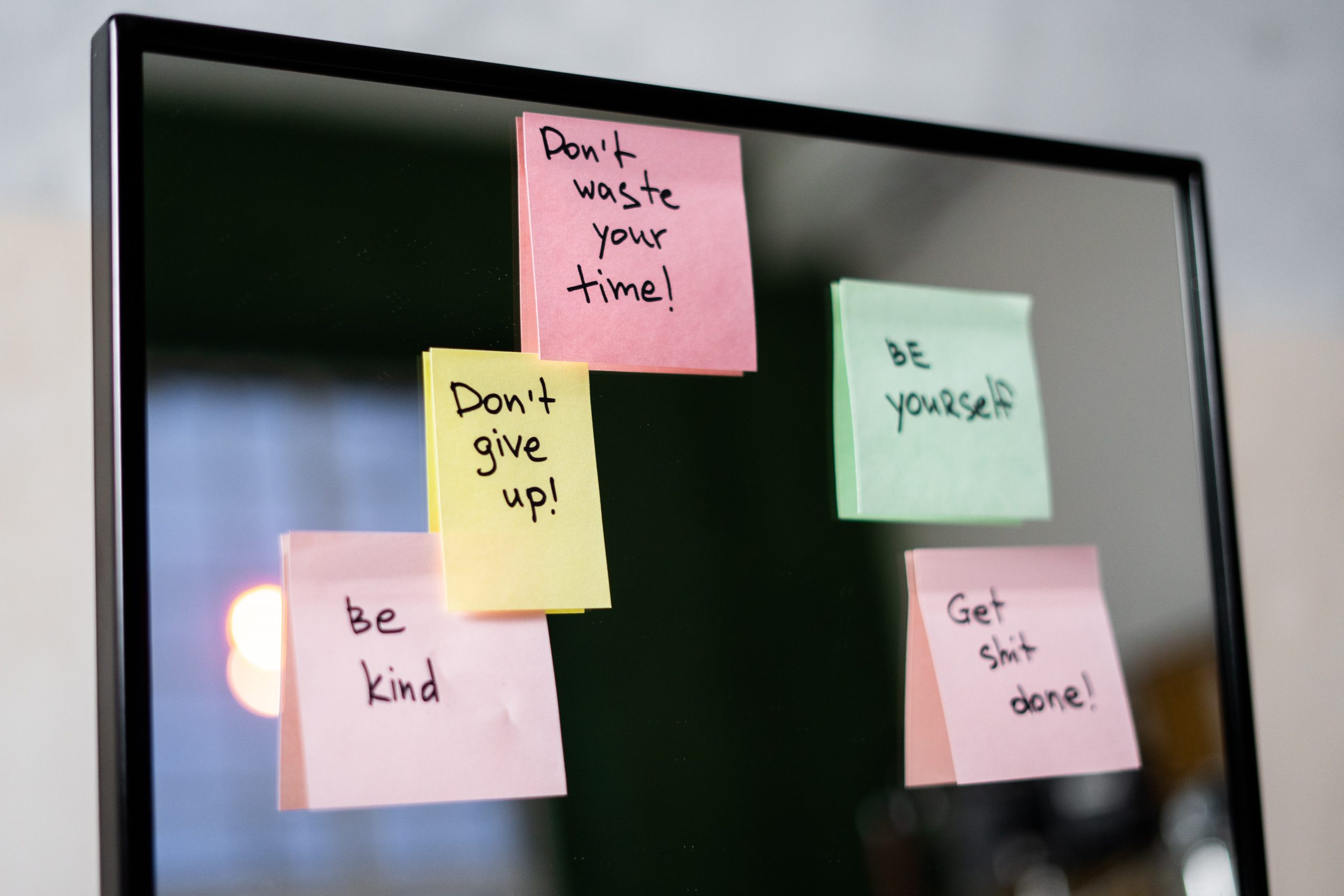 Print-it Sticky memo pads (post-it notes)
Print-it Sticky memo pads (aka post-it notes) have become so popular and useful in our daily lives.. You can find them everywhere, from homes and schools to offices. But besides their functionality, Print-it sticky memo pads can also offer dozens of branding and marketing opportunities.
1. They Offer Passive Advertising
Print-it sticky notes (aka post-it notes) are the ideal promotional product for passive advertising. Just think about it. Each time a potential customer writes down a list, makes a note or jots a reminder, they will be greeted by your logo. Additionally, sticky notepads tend to find their way to other people besides your initial recipient, helping your brand reach a broader
audience quickly and effectively.
2. They Provide Value
The best promotional products are the ones that provide tangible value to your target audience. That's why people love to receive branded T-shirts and personalised mugs but usually hate flyers and throw them away. Custom printed sticky notepads are very useful to a wide range of people. Not only can they serve as reminders and help people remember important details, but sticky notes can also be used to quickly label other items. As a result, your recipients will be more than grateful for your gift, increasing the likelihood that they'll try your products in the future.
3. They Fit Any Target Audience
Variety is the spice of life, and there are few products more varied than custom-printed sticky notes. These items come in all shapes and sizes, allowing you to fully customise your order based on your marketing goals. For example, if you plan to market towards students, it's best to go for a colourful mini sticky notepad like our Print-it 5 Neon Strip or Tags, as they are easy to store, carry, and use. Or, if you want to impress a business partner, a deluxe post-it note set will be the best premium gift.
4. They Improve Your Brand Awareness
Custom printed sticky notes can be fully branded with your company name, logo, message, or motto. Therefore, you can use them to promote your brand without having to rely on traditional advertising methods like billboards or TV ads. All you need to do is give away a couple of notepads and watch as your brand spreads from your recipients to anyone who gets in contact with your promotional product. Eventually, these impressions will turn into customers, and your existing customers will be even more loyal to your brand.
5. They Are Cost-Effective
When planning a marketing strategy, you need to carefully consider your budget. That means reducing expenses as much as possible without sacrificing the campaign's efficiency. Thankfully, Print-it sticky notes are some of the most affordable promotional paper items on the market
6. They Can Best for Any Event
One of the main problems with promotional campaigns is that not every product can work for a wide range of events. For example, you can't give away T-shirts to a business partner without looking unprofessional. But what you can do is gift them a couple of branded sticky notepads. You can easily integrate these simple and elegant items into any marketing campaign regardless of their location or target audience. From trade shows and conferences to company meetings, sticky notepads are the ultimate promotional items.
In conclusion, Print-it Sticky notes can help any business improve its brand awareness and push its products to a wider audience. With an affordable and practical nature, these products are always going to be popular choices for high-end businesses. So, communicate your message, draw attention to your business, and build relationships with your buyers-all with the help of custom-printed sticky notepads!