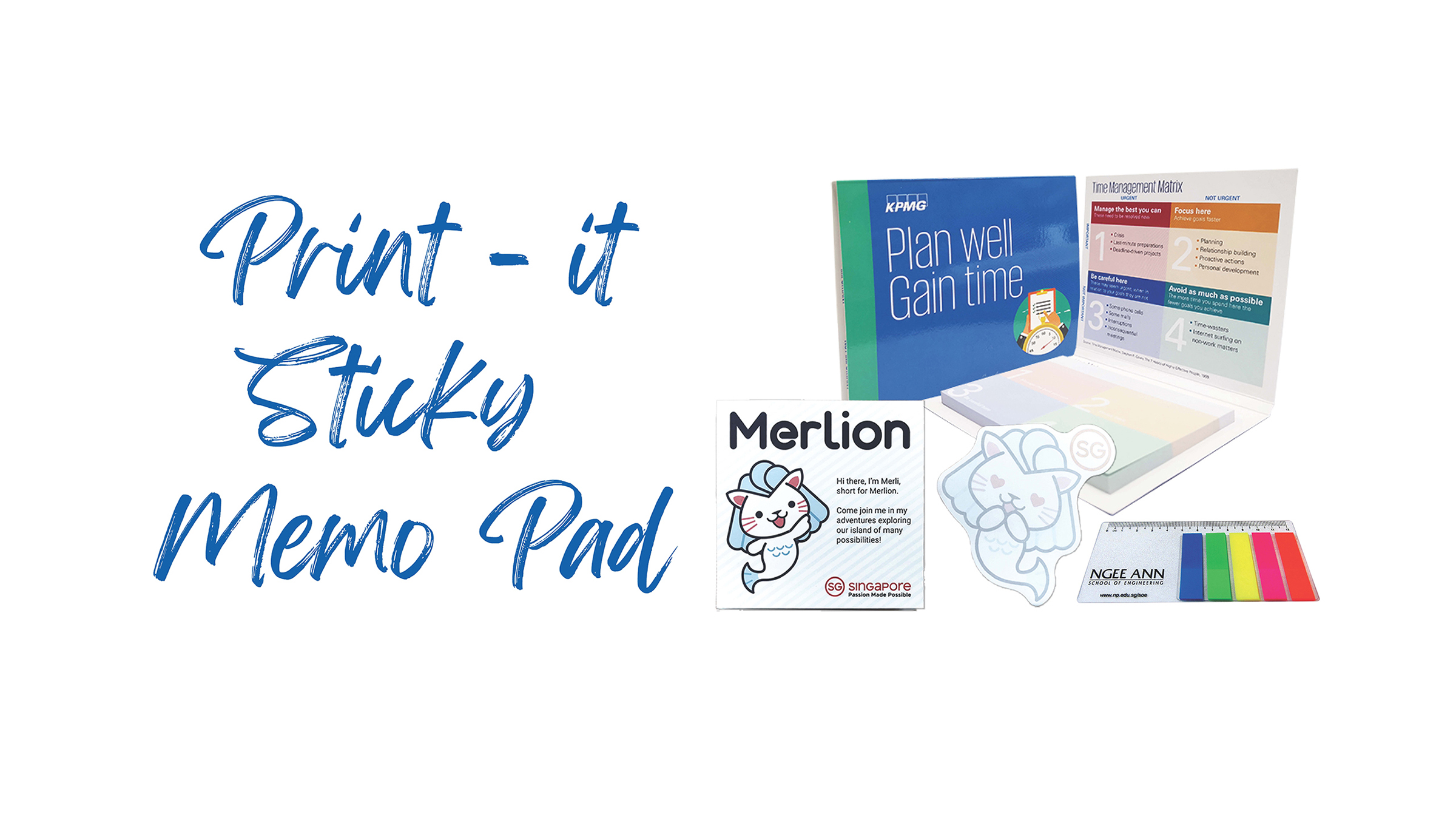 Print-it Sticky notes
Print-it Sticky notes (aka post-it notes) custom-printed with your logo are little giveaways with big advertising potential because they pop up everywhere. On the fridge, PC monitors or desks – sticky notes (aka post-it notes) have become indispensable – either to remind oneself or others about pretty much anything. Having these notes printed with your company logo is an excellent marketing instrument. We print sticky notes on 80gsm uncoated paper in print runs from a minimum run order of 100 pads x 50's/pad.. We also offer you optional covers made of 260gsm art card or cardboard with gloss or matt film lamination to protect your custom sticky notes. Their uses are almost endless. Professionally printed with your logo, your slogan is bound to end up in places you never even thought of.
Sticky notes are supporting players in your marketing production
Sticky notes are one of the classic giveaways at exhibitions and events. They can be given out at almost any occasion to increase your popularity or image.
If you have an even larger surface in mind, simply opt for the 100 x 75 mm variation. It offers you more space for your marketing message and more space for customers to write on. To make sure that all crop and bleed margins, graphic resolutions and anything else relevant to your print file are correct, we provide you with a detailed artwork guide that includes all the information you need.
Sticky notes: little presents – large presence
Sticky notes are nifty little customer gifts. First of all, they are useful. The manufacturing costs are relatively low, and the sticky notes have a handy size, which makes them easy to give out at large events. Paper Innovation offers sticky notes in the very popular square size (75 x 75 mm), which can also be ordered with a cover. This cover is the ideal medium for full-surface placement of your corporate design and a perfect marketing effect. The individual sheets are large enough to print a logo on the lower right side of the paper, and yet still leave enough room for customers and employees to write on.