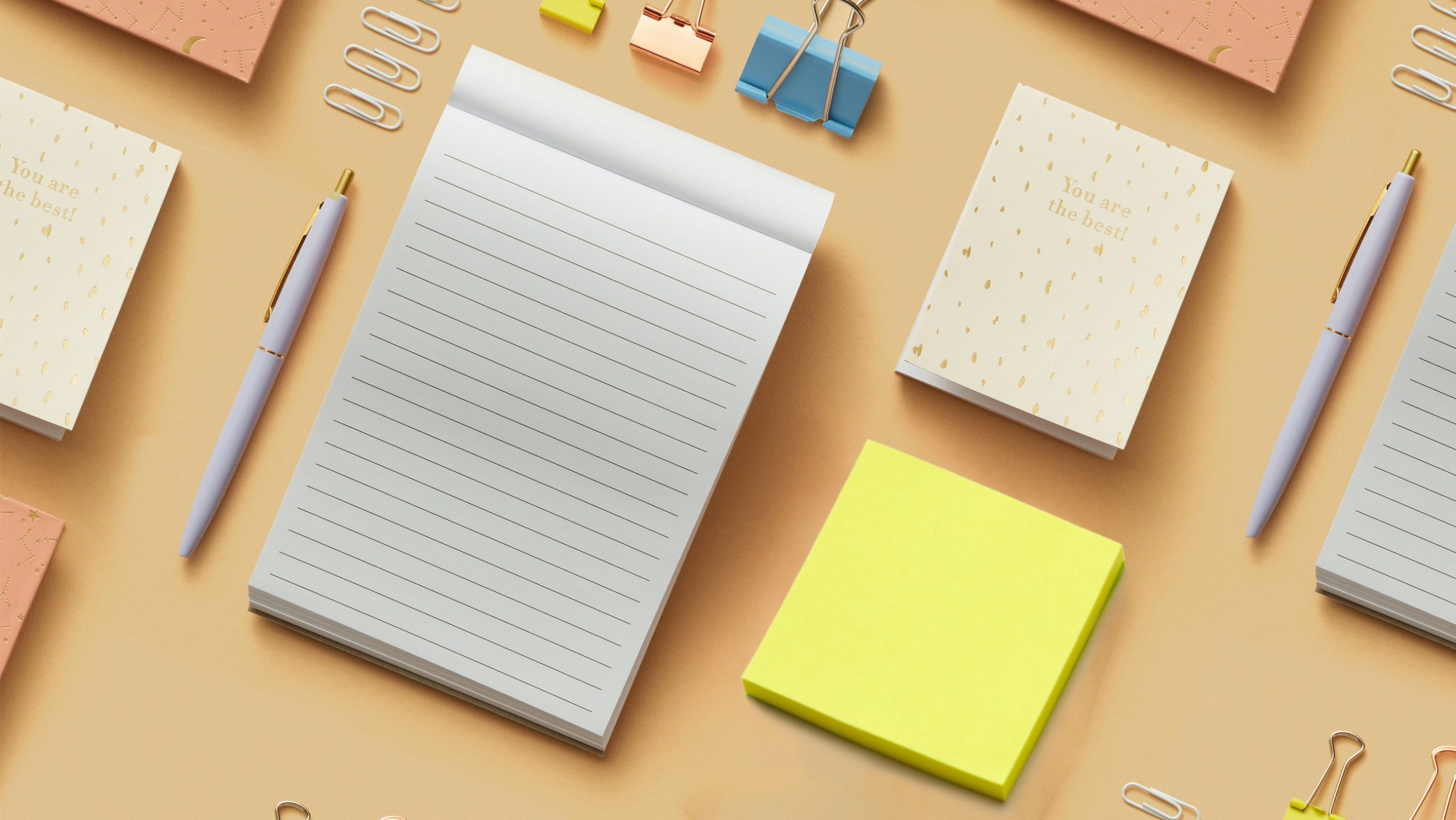 Print-it Sticky Notes & Notepads
Print-it Sticky notes (aka post-it notes) and notepads are very useful at
home or at the office. It is one of the best printed products to promote
your business.
Here are some tips for those who are planning to design and print sticky
notes or notepads.
1. What is the best size
Size is one of the most important factors. It depends on your target
customers you'd like to target for your business. Is it meant for
recruitment drive or tradeshows. If your target customers are people who are
always "on the go" like contractors, journalists or students, it's better to
create a small notepad. If it's for people who work at the office, it's much
better to choose a bigger one.
Here are examples of Print-it Sticky notes sizes:
25mm x 75mm
50mm x 75mm
68mm x 68mm
75mm x 75mm
100mm x 75 mm
100mm x 100mm
100mm x 150mm
200mm x 150mm
Glue on 1st dimension
Here are examples of notepads sizes:
A4 (210 x 297 mm) portrait
A5 (148 x 210 mm) portrait
A6 (105 x 148 mm) portrait
A7 (74 x 105 mm) portrait
DL (105 x 210 mm) portrait
2. Branding
The colour, font, logo and design details; all these contribute to how
people perceive your company. By using the same design elements on all
products, you strengthen your association to these elements. You need to use
the main contact details like the address, phone number and e-mail; the
manner in which they are designed and packaged can give your business a
distinct marketing edge.
3. Paper
All your products should be easy and comfortable to use. So, it's better to
use high-grade, professional 80gsm uncoated paper for the notepads. It is
extraordinary with a great opacity, meaning this paper gives outstanding
print results and writing properties. For a guaranteed environmentally
friendly impression you can use our great natural and recycled paper. All of
our notepads are provided with a grey cardboard back.
Our Print-it sticky notes are printed on white 80gsm uncoated paper and you
can also add a softcover or a hardcover to them. With all of our paper
options you assure the best quality and they can be handed out to customers,
clients and employees, at conventions and trade shows, and even mailed to
homes.
4. Creativity
Conventional sticky notes and notepads are good for printing. It's easy.
However, from a marketing side, minimal design products are unattractive,
but it's easy to change that. You can print them with your business contact
details; the manner in how they are designed and packaged can leave a
particularly memorable impression. A creative, different or even humorous
design could lure people to show the products to other people. You can add
something extra to the sticky notes or notepads. For example, you could
select hole punching on the left hand edge of the notepads. So you can file
away the single notes into our ring binders for example. You can also
select, on which side you want us to glue bind the notepads. By choosing the
hardcover for our sticky notes, you also get 5 coloured neon strips or tags.
They are really useful to tag important information in books or brochures.
5. Lines, grid lines or a blank space?
The last, but also very important question: lines, grid lines or a blank
space? If you're still wondering whether it's important take a notepad or
sticky notes and try to make a list on a blank page. It's much easier on a
notepad with lines or boxes. The lines are great for lists, which may then
be carried around and used. A blank space is great for designers working
with designs. Grid lines could be helpful for engineers, designers and
people working in the home construction industry. Whichever option you
choose, just be sure to keep your designs to the edges of the paper so there
is plenty of space for people to write and draw.