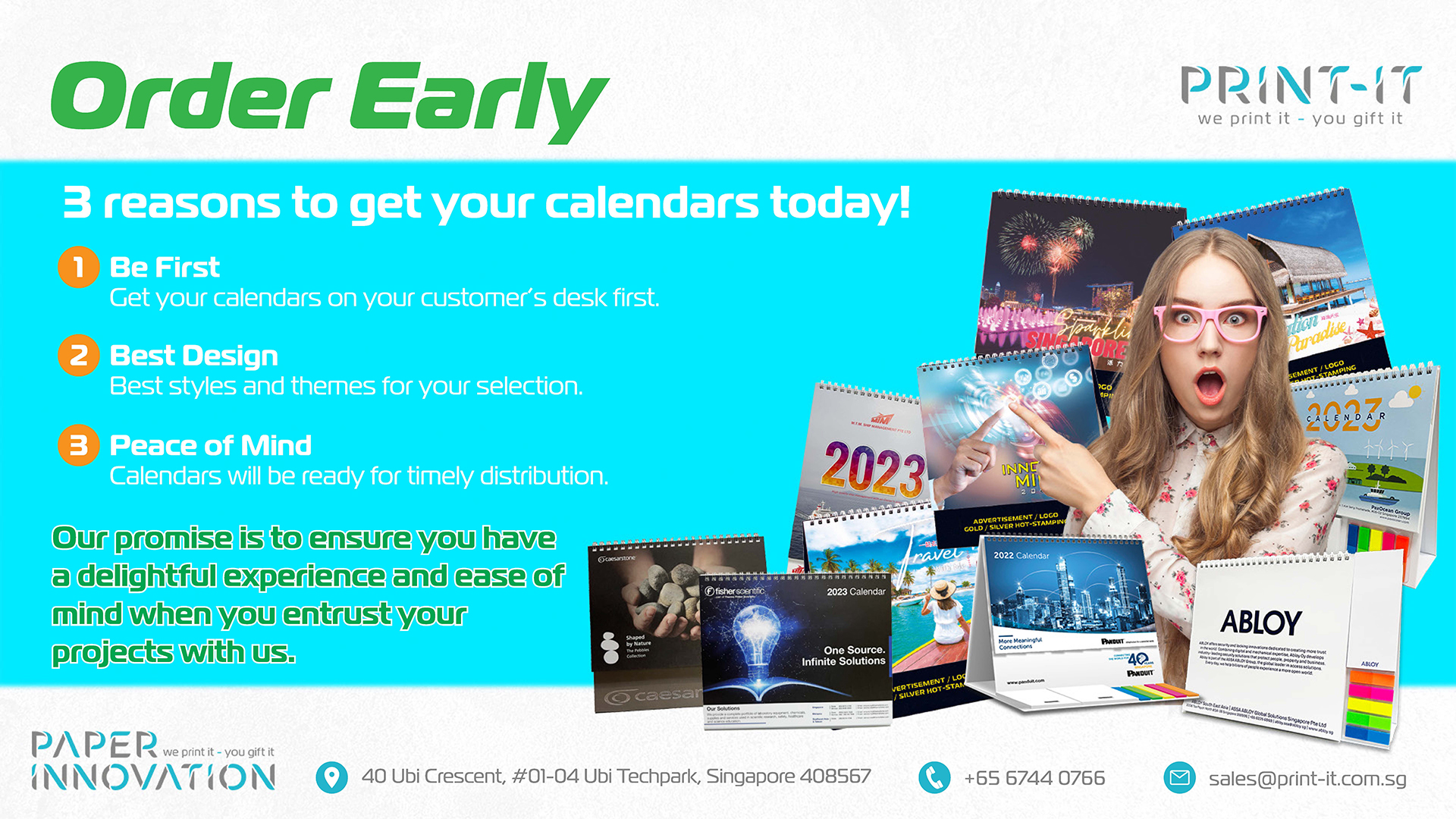 Planning to hand out promotional calendars next year, now is the best time to order it!
Now is the time to think about organising your printed calendars for the new year. It may seems it is too early to think about calendars now, but ordering early is the best strategy for marketers.
Business promotional desktop calendars are always a popular item to send to clients early because:
It will ensure ample time for them to distribute it to their target audience
Secure their brand on their desk fairly early and get their undivided attention.
Your handouts will reach their hands before the holiday season gift deluge.
Giving promotional desk calendars helps your company keep your brand in their calendars' view through the next 12 months.
Calendars offer 365 days of advertising to be a consistent reminder of your services thereby making your brand familiar to the audience and an integral part of their everyday lives. Calendars are indeed effective promotional tools for businesses. An attractive calendar may even be retained as souvenirs or wall decor items, which means that your message will even get an extended display.
Planners and desk calendars make a welcome addition to any customer's desk while your message gets their undivided attention.
No matter whichever product you choose, make sure that it has your company name clearly displayed. For instance, if you wish to promote a real estate company, choose calendars that have images of nice neighborhoods while religious organization can consider biblical images or verses on their calendars. Make sure to include a call-to-action message that will help your audience to get engaged with your brand further.
How to choose a promotional calendar
Consider the promotional budget while choosing custom calendars. If you have a modest budget, pocket sized card calendar will make an affordable and easy to personalize model.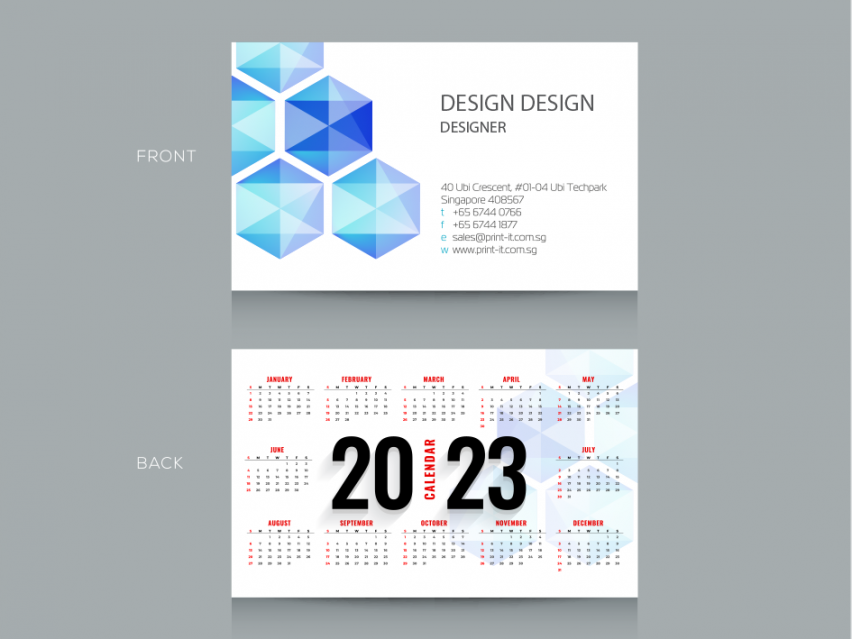 Desktop Tent Calendar Printing
Tent Calendars are a great way to be economical and get your brand in front of as many clients as possible throughout the year. It is also cost effective to mail out to your clients too.
A great thing about Desktop Tent Calendars is that they are unobtrusive, taking up very little space on clients desktops. But the space they do take up is prime marketing space, and the perfect opportunity to get your marketing message right in front of your clients.
When our calendars are printed, they come flat, with double-sided tape being applied to transform it into a desktop tent calendar.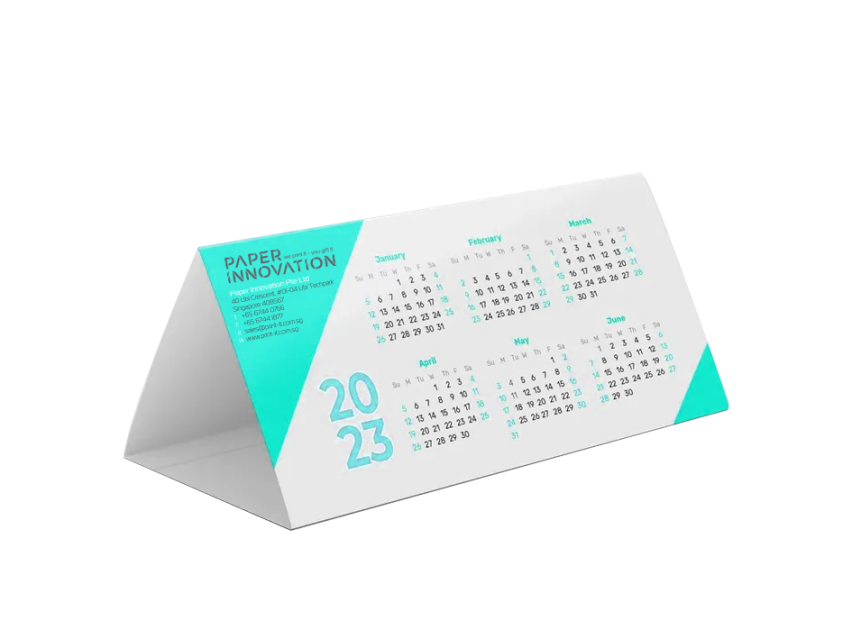 If you have more budget, you may consider Tent card calendar with sticky memo pads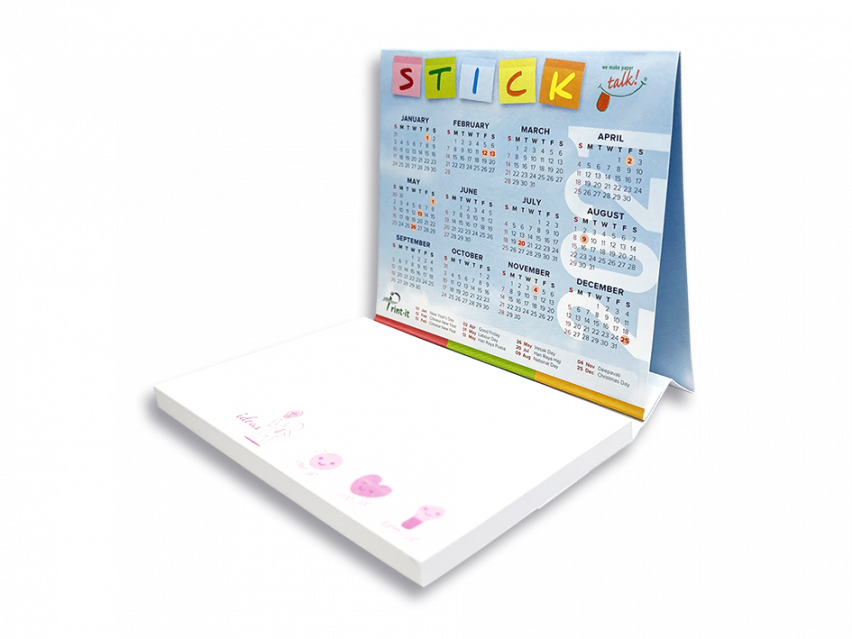 Promotional Desktop Calendars
Be cost-effective and effectively get your brand in front of potential and existing clients. Even with the small space, you will be occupying, you will still be front and center of a client's attention. As well as this, you are providing your clients with a valuable resource that they will be sure to use day in day out, and throughout the year.
One of our other popular desktop tent calendars are the flip calendars, taking the basic tent calendar backing, adding multiple pages in an easel style, allowing you to flip through month by month with ease throughout the year. With these, you can provide customers and clients with numerous marketing messages.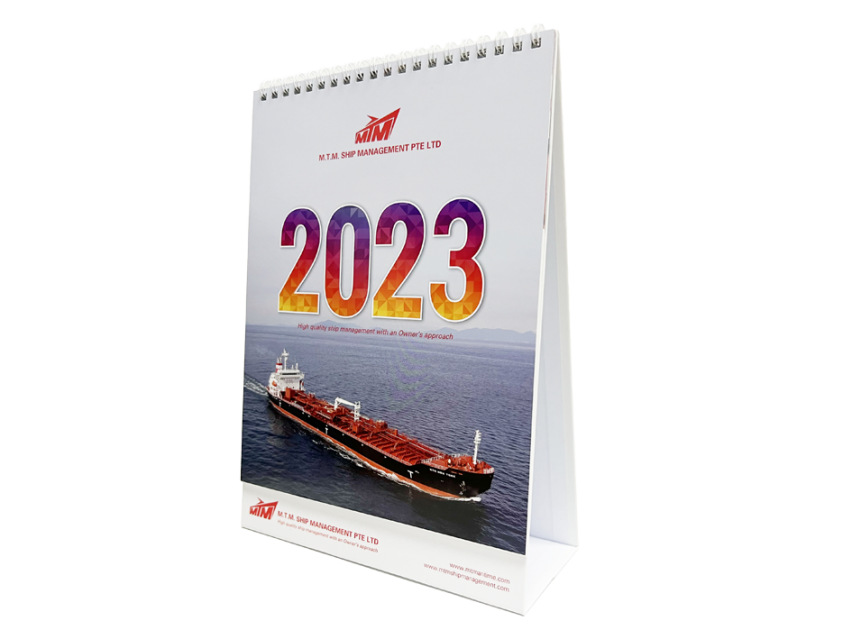 If you feel generous, you can add sticky memo pads too. Desktop Calendars with sticky memo pads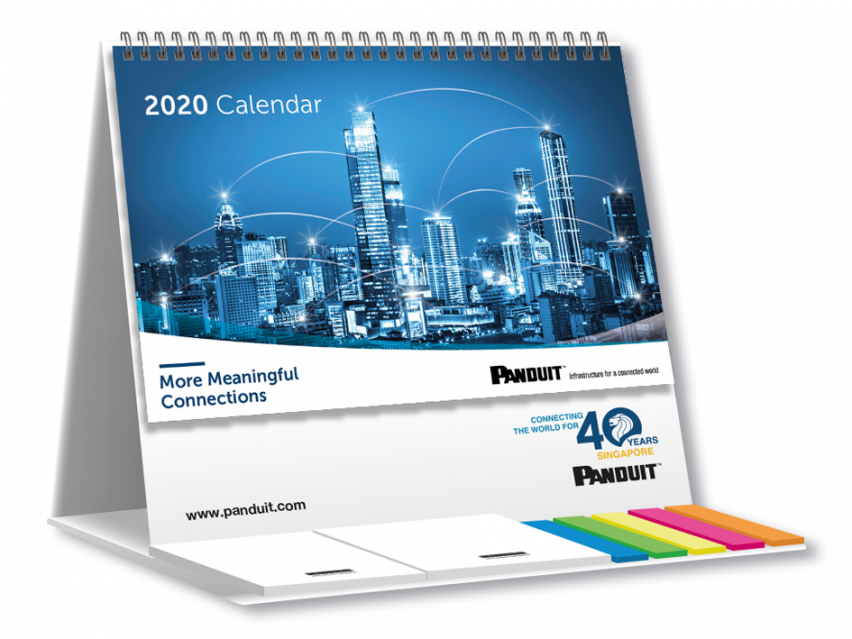 There are so many creative ways to design calendars.
Innovation is in our blood and our hearts are always pounding for fresh ideas. We love to take on new challenges and provide diverse total solutions for our clients. So call our team and we will explore fresh ideas that will meet your expectations!