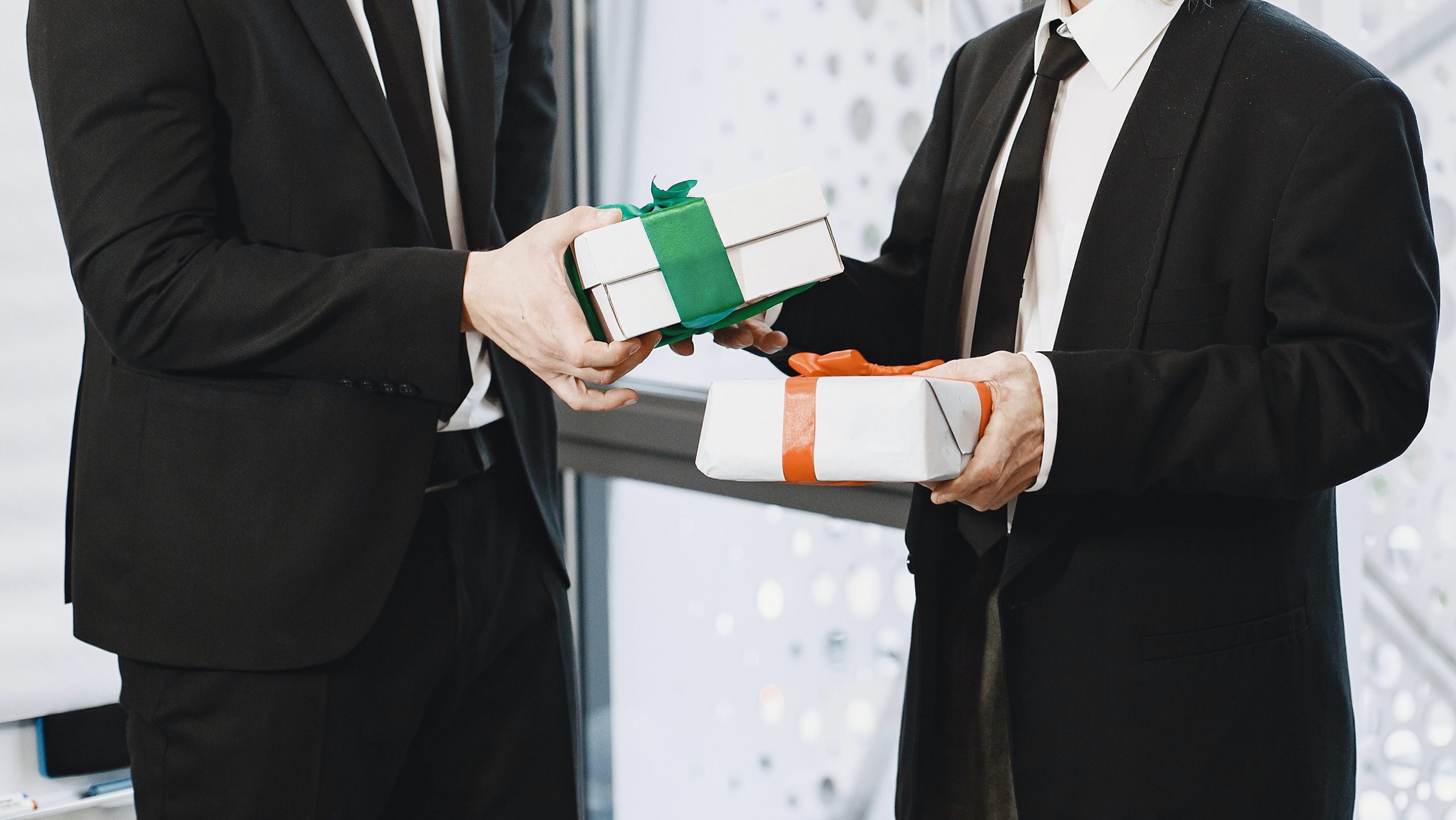 CORPORATE GIFTS
As a corporate gift supplier in Singapore, we have observed that corporate gift giving can be an understated, but it is an important part of your business strategy.
Though it's certainly not the only time of year when businesses give corporate gifts, the weeks surrounding Christmas and New Year'sDay are the most popular for giving business-related corporate gifts. Most corporate gifts are given to major clients, though many businesses also give gifts to employees, prospective clients, and long-time customers.
Advantages of Corporate Gift Giving
Your business benefits from prudent, well thought-out gift giving in several ways. Promotional corporate gifts have been used as a form of advertising for generations. Clients and customers remember your company every time they refer to their promotional desk calendar or use the branded pens and IT gadgets you gave them.
Giving gifts to employees is good business too, because this is an extra way of telling them that you value the hard work they have put in. Something practical corporate gifts like golf umbrella or something useful like a canvas laptop case can be a continual reminder that your employees really matter to you. Little morale boosters can make a difference in the overall workplace attitude, and the occasional gift lets your team know you couldn't do it without them.
Ethics of Corporate Gift Giving
Before giving a corporate gift to clients, you should find out whether the recipient is bound by policies concerning gifts. CorporateGifts aren't allowed in some industries, like financial services, medicine, and insurance, and in some companies the value of the gift is restricted, and it's important to learn this ahead of time.
You should never give corporate gifts during any bidding process and it's important to avoid gifts that could embarrass the recipient.
Best Seller corporate gift items:
Plain Cotton Round Neck T-shirt
A4 Button File
Privacy Webcam Cover
Toiletries Pouch
Metal Card Holder
Travel Adaptor
Moleskin Notebook
Canvas Bag
Non-Woven Bag
Recycle bag
Ultra Slim Premium Powerbank
Bluetooth speaker
Bluetooth tracker
Canvas Drawstring Bag
TSA Padlock
Baseball Cap
USB Thumb Drive
Laptop Sleeve
Foldable Mouse
Insulated Stainless Steel Bottle
Thermos Flask
Pen
Sport Towel
Retractable Charging Cable
Umbrella / Golf Umbrella
Wireless Earpiece
Inflatable Neck Pillow
Anti-Spill Tumbler
Wireless Charging Powerbank
A4 L shape folder
Waterproof Dry Bag
Ceramic Mug
Shoe Bag
Lunch Box
Vacuum Flask